PADI Courses: PADI Specialties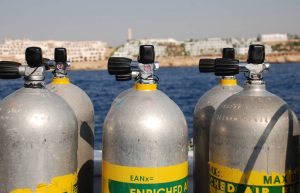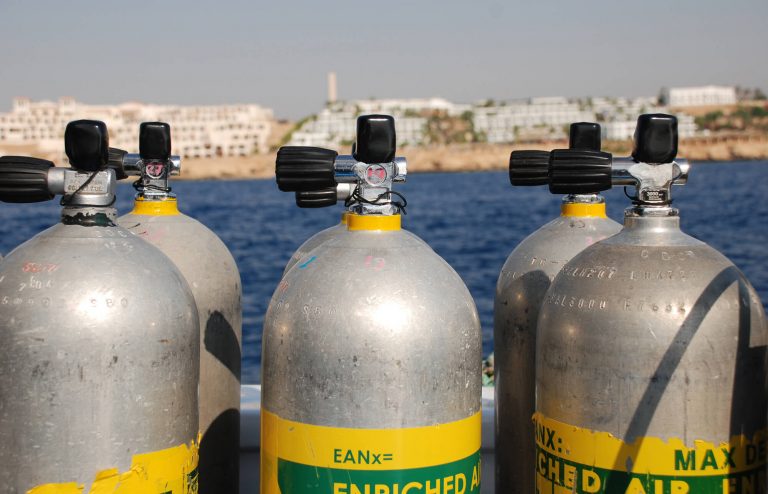 € 117.00 for advance booking
Duration: 1/2 day (dives not included)
With Enriched Air/Nitrox you can dive more safely and for longer (subject to certain limits, of course), since your body absorbs less nitrogen than when diving with air. Enriched Air/Nitrox also allows for shorter surface intervals between two subsequent dives.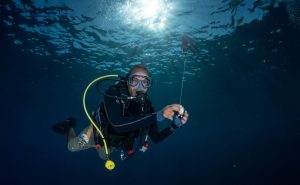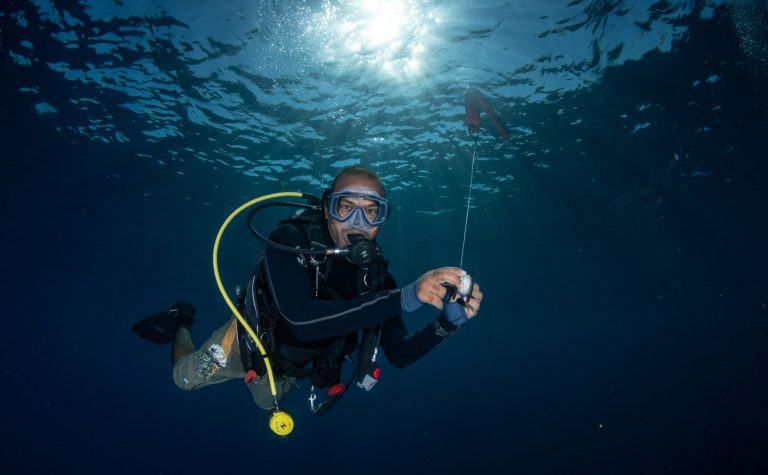 Max. Depth: 12-30m depending on student certification level
Feel like you are flying and get the most out of our dive sites by  learning the techniques and skills required to become a PADI Drift Diving Specialty Diver.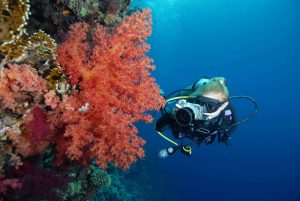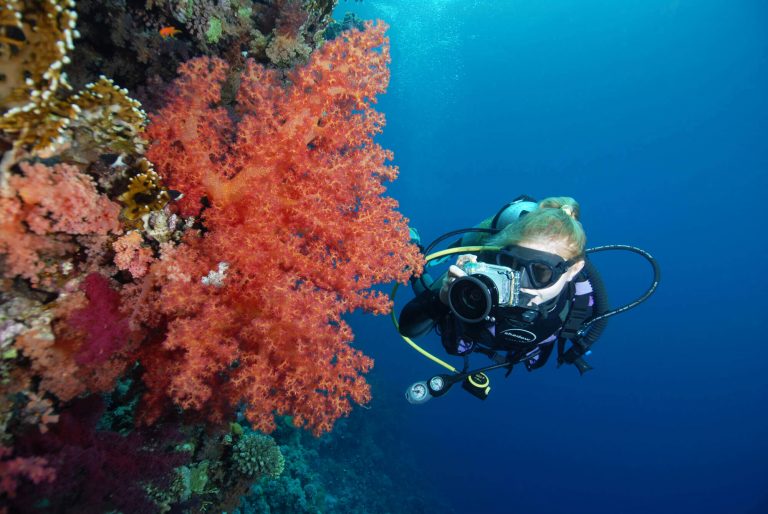 Duration: 1 day / 2 dives
This course enables you to get the most out of your unique underwater pictures. With the Digital Underwater Photography Specialty course you will learn how to take full advantage of digital technology to capture perfectly the underwater world with your camera and computer.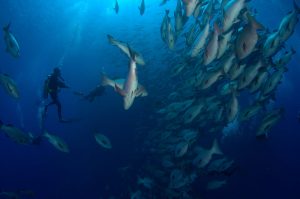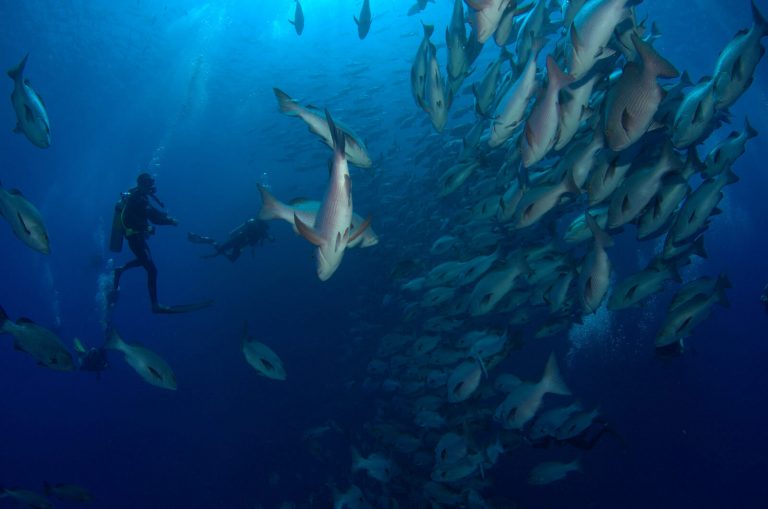 Duration: 2 days / 4 dives
Learn how to plan and run deep dives safely. This course covers special equipment considerations, avoiding nitrogen narcosis, preventing decompression sickness and handling potential problems correctly.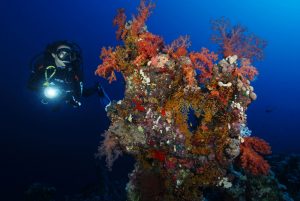 Duration: 3 evenings / 3 dives
See the reef in a different light. As an introduction to underwater nightlife, the Night Diver Specialty course covers techniques for communication and navigation in limited visibility.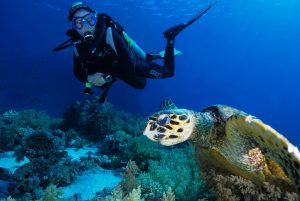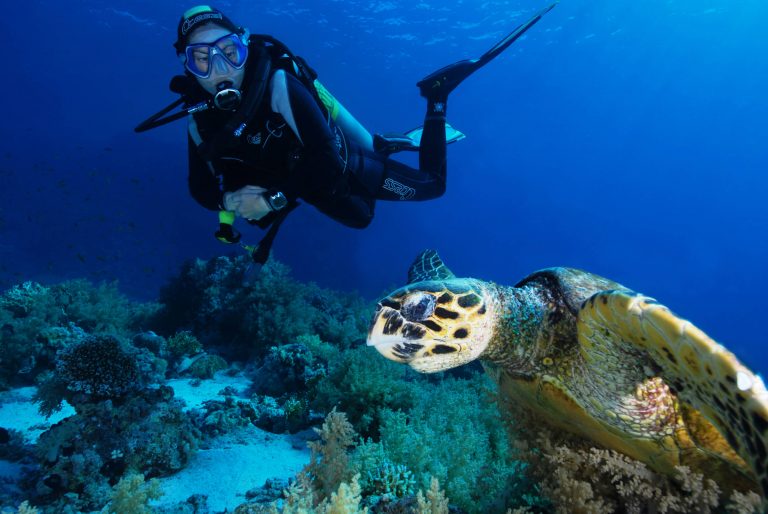 Max. Depth: 12m-30m depending on student certification level
Discover new things even on the most familiar dive sites! The Underwater Naturalist Specialty will give you a new perspective on diving and increase your appreciation of the underwater environment.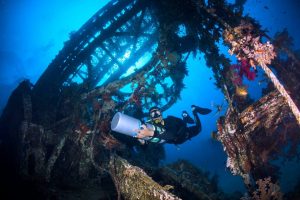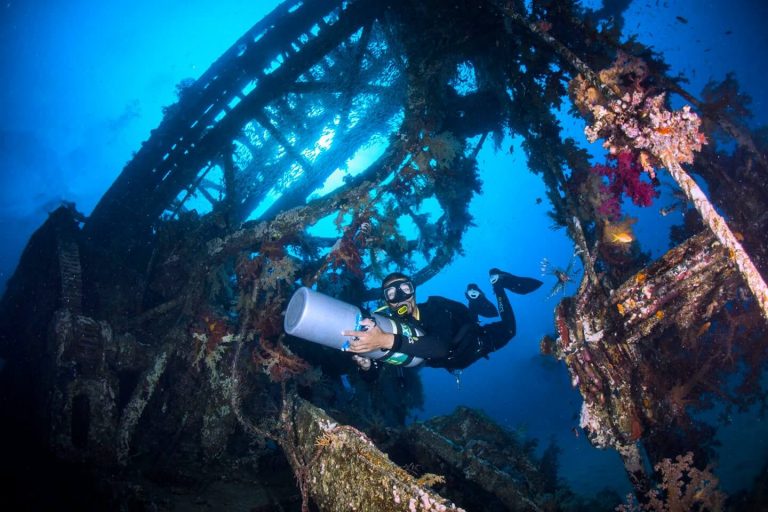 Max. Depth: 18-30m, depending on diver training/experience.
The PADI Sidemount Diver Specialty Course teaches you how to configure and use one or two cylinders mounted at your sides instead of on your back. Experience a different way to streamline in the water, reduce lower back strain and take advantage of the increased gas supply for longer dives.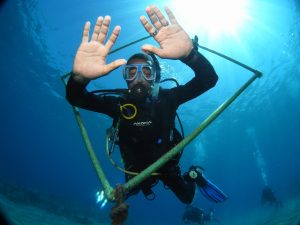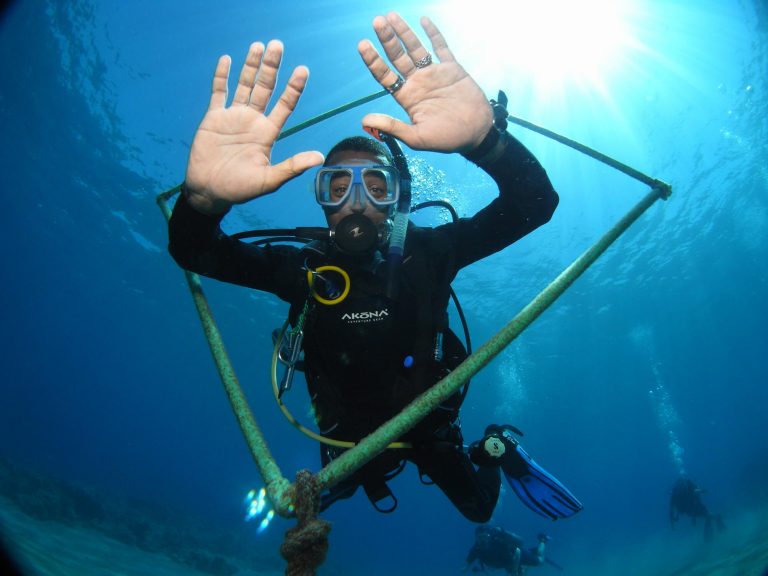 Max. Depth: Dependent on student certification level
Ever wondered how your guide is able to hover motionless over the reef? In the Peak Performance Buoyancy Specialty course, you will learn to how to weight yourself precisely for optimum control, poise and balance.