Diving & The Green Fins Initiative
Teaming up with Green Fins is another step in the right direction. Here at Camel we have created an environment that leads by example and helps you as a diver to prote with us. By becoming a Green Fins diving center we are pioneering change in the community setting the president for the future of sustainable tourism.
What is Green Fins?
Green Fins was piloted in South Sinai Governorate by CDWS (Chamber of Diving & Watersports) in September 2019 it's mission: 'To protect and conserve coral reefs by establishing and implementing environmentally friendly guidelines to promote a sustainable diving and snorkeling tourism industry'.
Green Fins is a UN Environment Programme initiative which provides the world's only internationally recognised standards for diving and snorkeling.
Green Fins is a proven conservation management approach which leads to a measurable reduction in negative environmental impacts associated with diving and snorkelling. The approach is proven and has been adopted by 11 countries and nearly 600 individual marine tourism companies since its inception in 2004.
How you as a diver can make sustainable and eco friendly dive holiday choices:
Choose Consciously
By choosing a Green fins Diving Center and resort like Camel Dive Club & Hotel, you are booking with the peace of mind that every possible measure is being taken to practice sustainable tourism that is directly reducing your impact on the reefs you dive on. From your hotel stay, out on the boat to each and every dive you do while you are here.
Stay Consciously
• Turn off all lights, the TV and the air conditioning unit before you leave the room.
• Leave your dirty towels on the floor for housekeeping when you need fresh ones.
• Take our reusable canvas shopping bags with you for all you holiday buys.
• Don't litter. Use the the bins & ash trays provided around the resort.
• Be aware of your shower time. Water is a precious commodity in the desert and should be used consciously.
Dive & Snorkel Consciously
Our Green Fins Briefings are designed to educate and create awareness of how you should conduct yourself while out on the boats and on the dives.
On the boat:
• Don't feed the fish.
• Bring a reusable water bottle to fill up on board.
• Wear reef safe sun block.
• Don't bring plastic with you on the boat, it can accidently blow off the boat into the sea.
• Don't throw anything into the water.
• Don't put toilet paper into the toilet.
• Use an ash tray if you smoke for the butts and the ash.
In the water:
• Practice good buoyancy on all of your dives, keep a safe distance from the reef and don't touch.
• Secure any dangling equipment with clips to avoid damaging delicate corals.
• Take photographs neutrally buoyant. Minimize flash usage and never manipulate a scene to benefit your shot.
• Never take any marine life from the sea. Only take great memories home with you.
• Don't wear gloves, it encourages touching and we don't touch anything here!
Spread the word
Creating awareness, spreading our message by recommending Camel Dive Club & Hotel to your dive and snorkeling friends and family, ensures that others can enjoy the same peace of mind and amazing service that you have enjoyed.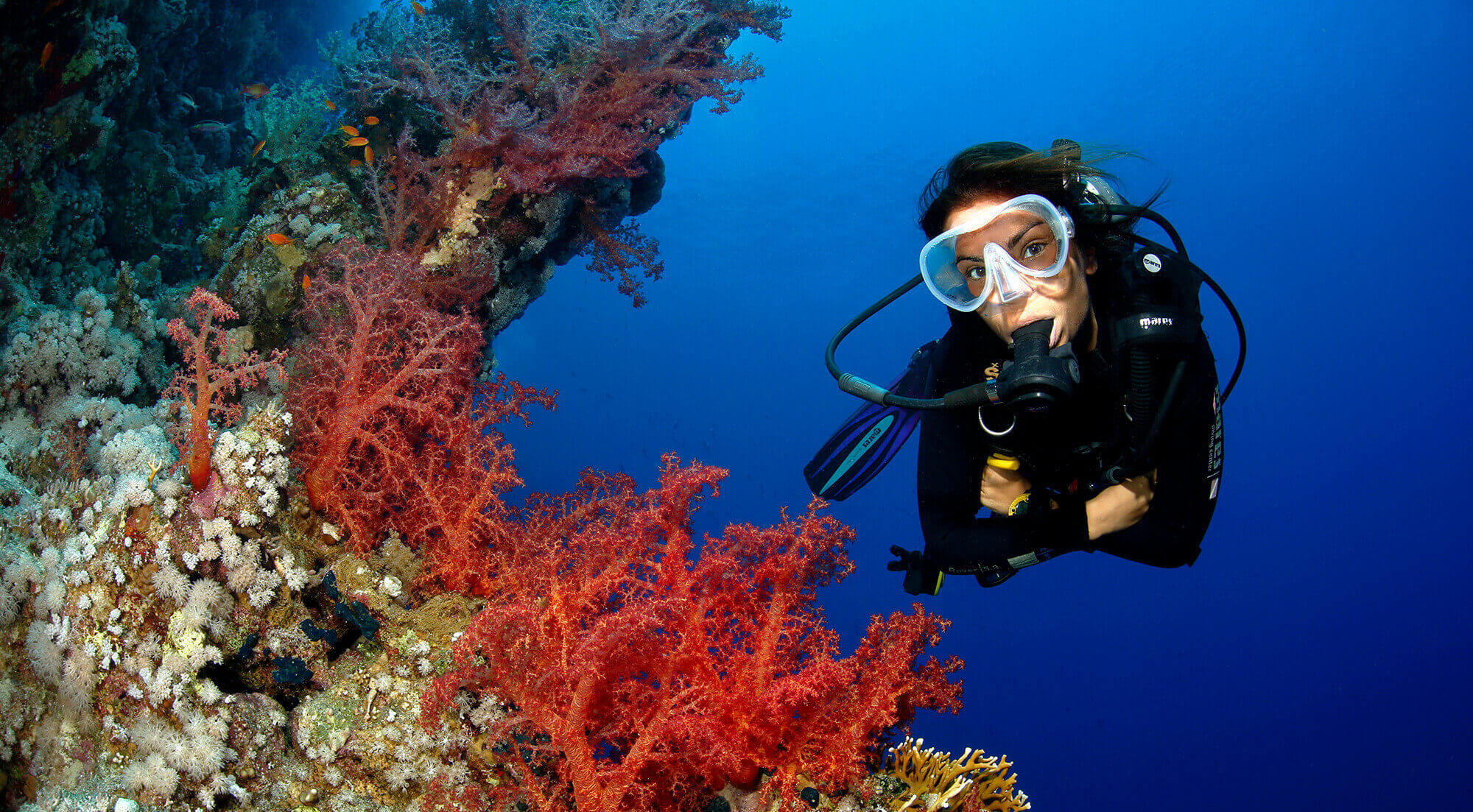 Seven nights in a double/twin room at Camel Hotel plus five days guided diving.