Support our team's efforts to conserve our small corner of the Red Sea. Our staff has daily contact with divers and snorkelers who visit us from all over the world, as well as with residents of Sharm El Sheikh. This makes us uniquely placed to inform, educate and practice reef conservation and environmental awareness. We are involved in several long-term projects, listed below. 
Project AWARE
We are a patron of Project AWARE (Aquatic World Awareness Responsibility and Education).
As well as taking action to protect our reefs, we make regular donations to support the work of Project AWARE that are raised through a variety of different events throughout the year.
You can also do your part and donate to protect our Oceans today.
Our Project AWARE activities include:
Actively supporting the Dive Against Debris Campaign with regular underwater clean-ups from our boats and by shore.
Camel Dive Club Shark Week: underwater clean up, special Promotion for Shark Aware Specialty during Shark Week, fundraising Fin walk to Na'ama Jetty, Project AWARE branded donation box at dive centre counter and fundraising Quiz at Camel Bar.
World Earth Day underwater clean ups.
World Oceans Day activities: underwater clean up and fundraising Quiz at Camel Bar.
Follow our most recent events here on our 'My Ocean' page on the Project AWARE website.
Monitoring Endangered Species
Data collected by our instructors and guests helps organisations with which we work, to preserve marine life more effectively. This is what is becoming widely known as 'citizen science'.
Our partners include:
HEPCA Turtle Watch: Our instructors and guests help gather important data on Red Sea turtle behavior in feeding and nesting grounds by submitting sightings and photographs as frequently as possible.
The Shark Trust: We support European Shark Week by hosting a pub quiz and donating a percentage of our sales from our special Tribe T-shirts designed by concept artist Dan Lish.
Educating & Informing
Each year we host visiting marine biologists. They join our dive boats to answer questions and provide more information to divers and snorkelers about marine life and habitats.
Our Eco Tribe team organizes regular presentations by pioneers of diving and conservation, at our Friday Divers Nights in Camel Bar. Guest speakers have included award winning underwater photographers Maria Munn and Dr Alex Mustard, wreck expert Peter Collings, The Shark Project's Andreas Bode and of course, Dr Andrea Marshall.
For many years, we have worked closely with major international tour operators to brief their local representatives about reef conservation, so they may properly inform their visitors to Sharm El Sheikh. We ensure that every year thousands of holidaymakers are informed about the importance of not touching coral or feeding fish. We maintain an active role in educating schoolchildren that visit Sharm during briefings and information packs that we provide to their teachers to take back with them.
There is always room for improvement but we have already received some awards for our efforts so far: PADI Green Star Award, Project AWARE Environmental Achievement Award, Project AWARE Certificate of Recognition, Clean Sharm Award and Virgin Holiday Responsible Tourism Award.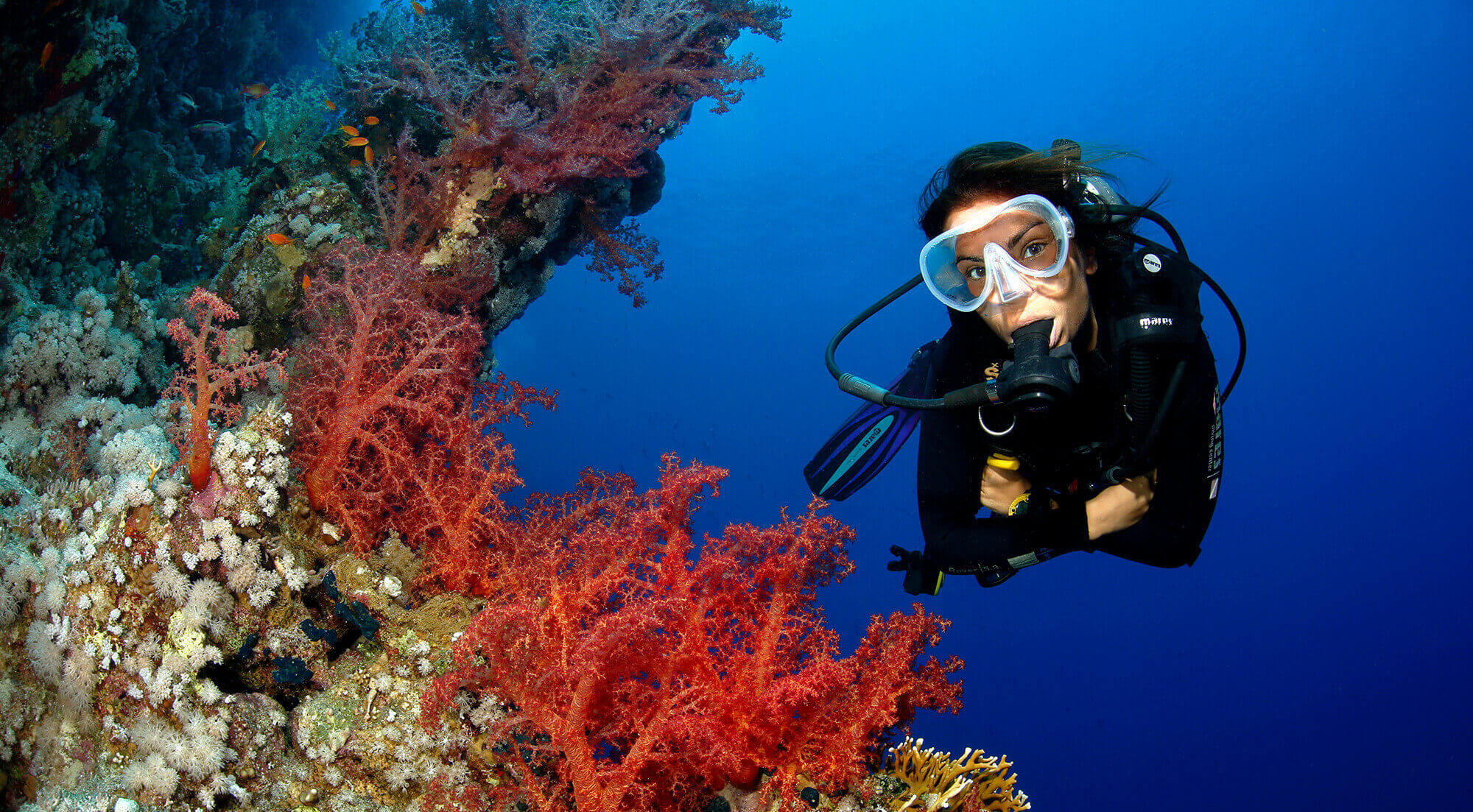 Seven nights in a double/twin room at Camel Hotel plus five days guided diving.