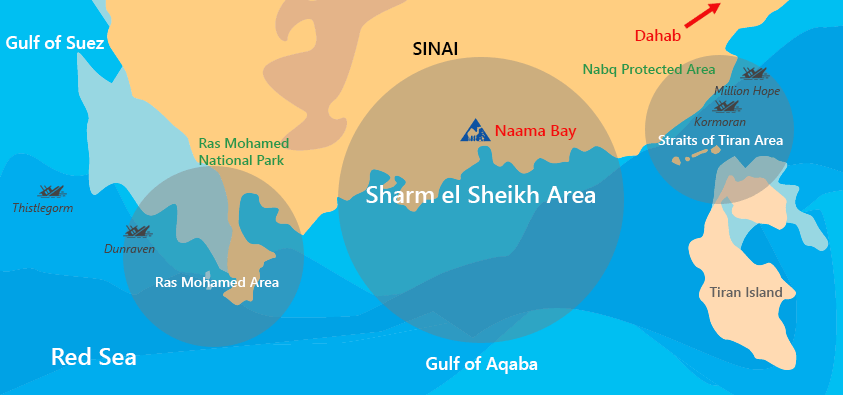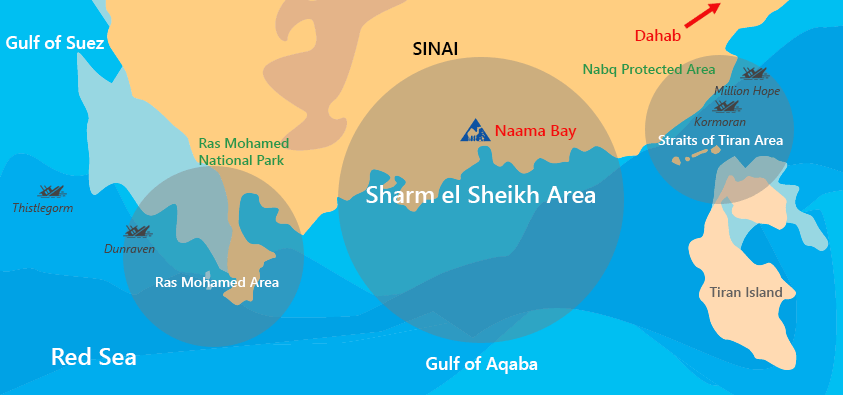 The Sinai peninsula offers some of the world's most famous dive sites. Nearly all are suitable for technical diving, and some sites are especially interesting for long and deep dives.
The three main areas described below contain these tech dive highlights. All are accessible by daily dive boat from Sharm el Sheikh.
The Ras Mohammed area separates the Gulf of Aqaba from the Gulf of Suez. Currents transport food for large schools of reef and pelagic fish. Steep walls and drop offs are ideal for tech training and guided technical dives.
From June to September you can expect to decompress in the company of schooling snappers, batfish and jackfish.
Straits of Tiran Diving Area
The Straits of Tiran in the Gulf of Aqaba is famous for its 4 isolated reefs that rise from the ocean floor. Jackson, Thomas, Woodhouse and Gordon reefs are excellent dive sites.
Of these, Jackson and Thomas Reefs are particularly interesting for tech divers. Deep water funnels through the saddles that join the reefs together. You will enjoy the rich pelagic life and unusual coral formations.
Sharm el Sheikh Diving Area