Dive Sites in Sharm el Sheikh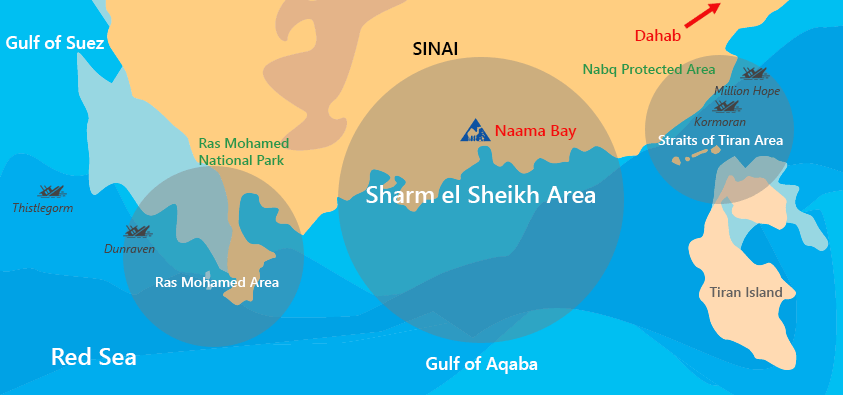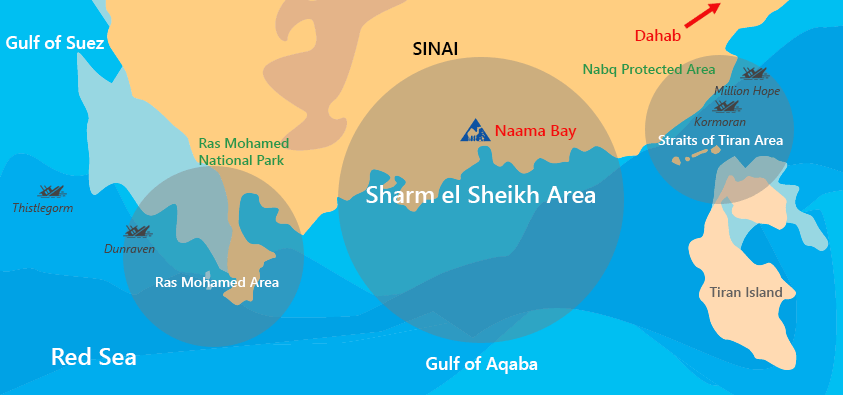 Located on the southernmost tip of the Sinai Peninsula, the crystal clear, tropical waters of Sharm El Sheikh & Dahab offer an outstanding variety of the best Red Sea dive sites to explore. With everything from sweeping coral gardens, dramatic wall dives, blue holes and 100 year old wrecks it is a haven that boasts year round diving. Home to 1,200 different species of fish, 300 types of corals with 10% of those fish species found nowhere else in the world.  There is something for every level of diver here in the warm waters of the Red Sea.
The Ras Mohammed National Park became a Protected Area in 1983. It contains spectacular dive sites, several of which are considered to be among the Top 10 dives worldwide. 
Dive sites here offer an abundance of hard and soft corals, and are rich in marine life. The summer in particular attracts spawning aggregations of pelagic fish. Several species of turtle in the area see many of the Park's beaches become turtle nesting grounds.
Straits of Tiran Diving Area
The Straits of Tiran lie at the mouth of the Gulf of Aqaba and offer spectacular diving. The Straits extend from Ras Ghamila on the mainland, to Jackson Reef.
They are most famous for 4 offshore reefs named after the 19th Century British cartographers Gordon, Thomas, Woodhouse and Jackson. Water funneling through the Straits can cause strong currents, leading to exciting drift dives. A huge variety of coral and marine life thrive in the nutrient-rich water.
Sharm el Sheikh Diving Area
Sharm El Sheikh's 'local sites' stretch from Ras Katy in the south, to Ras Nasrani in the north. Ideal for all levels of diver and snorkeller, these sites offer varied marine life and underwater landscape, including coral walls, sandy plateaux, canyons and drop offs.