Blue Hole & Canyon in Dahab
Dahab is a small town located one hour drive north along the coast from Sharm el Sheikh. Originally a Bedouin settlement, the palm-fringed town is famous for its laid-back atmosphere and offers dive sites which are completely different from those in the Sharm area.
A day-trip from Sharm offers an easy way to dive at Dahab's most famous sites, the Canyon and the Blue Hole. These are both shore dives with very unusual topography. They are also home to fish that are rarely seen around Sharm, like the Red Sea Walkman.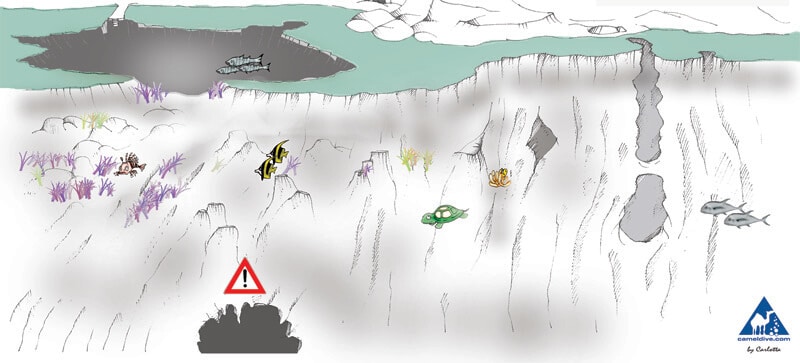 Located 12km North of Dahab, the famous Blue hole dive site is a large submarine sinkhole, 150m across and 110m deep.
We start the dive at El Bells, entering at a crack in the reef plate and descending into an open chimney lit beautifully by the sun with an arch swim through at 26m.
Once on the other side of the arch you have a beautiful hard and soft coral reef wall with impressive plate coral formations, large barracuda and well established anemones dotted along your route.
Finishing your dive swimming across the inky depths of the blue hole, watching free divers disappear and reappear as you swim by is the perfect way to dive this site.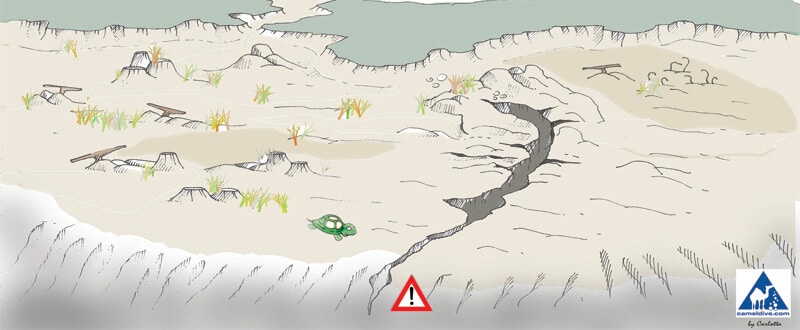 The Canyon is located 1.5km from the Blue Hole. Another geographical marvel, it is a deep fissure in the reef that you reach after entering a shallow lagoon and swimming along a coral garden plateau.
The canyon itself is filled with light shafts and over hangs where glassfish and cave sweepers reside. As you leave the canyon to explore the stunning, shallow coral garden you are greeted by the remarkable sight of your own bubbles coming up through tiny cracks all over the reef.
A great site for octopus, stonefish and devil scorpion fish.