Instructor Training Course ITC (incl AI & IE)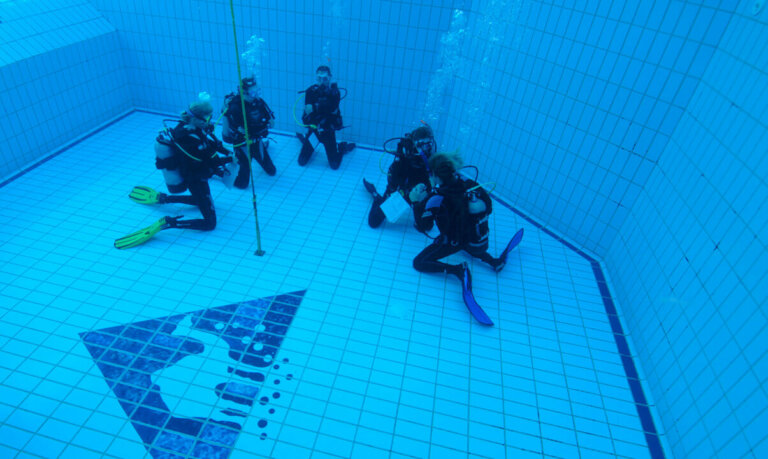 Duration: 12 days (10 days + 2 days IE)
NEXT COURSE starting on 3 December 2023.
Do you dream of travelling the world working as a scuba instructor?
With this globally recognized certification, you can work at SSI Training Centers represented in over 130 countries. This in-depth program provides all you need to become an SSI Open Water Instructor. Once certified, you can train new SSI divers, teach Enriched Air Nitrox, Diver Stress & Rescue and create Dive Guides. The possibilities are endless, so start your dive career now!
Learning to teach diving is a bit like learning to drive a car. Passing your driving test does not necessarily mean that you have the skills, experience and confidence to be a good driver. It's the same with diving. Our ITC is more than just a way to get your instructor certification!
Why do your ITC with Camel?
benefit directly from the real-world diving industry experience of our SSI Instructor Trainer - Simone Pelucchi.
become highly employable, worldwide. Dive centres seek instructors who know how to balance the needs of guests, colleagues and management, and who can deliver high-quality courses, sell and promote diving. Simone will help you to develop and apply the skills that make you attractive to employers and help you find work.
increase your work opportunities. Approximately 50% of our ITC candidates work with us afterwards. While we do not guarantee you a job, we seek staff who display a positive attitude during the ITC.
gain teaching experience, by shadowing one of our staff teaching an SSI course. You see for yourself the practicalities of running a course and make a smooth transition to teaching students of your own.
enjoy the same high level of professionalism, dive resort facilities and friendly atmosphere that we offer to everyone diving with us.
Course structure - The 10-day course is aimed to prepare you to become a safe and successful diving instructor. The daily schedule consists of academic sessions, presentations, water skill circuits and water skills presentations. Including role-play as instructor, AI and student throughout a series of evaluations.
The first 4 days you will learn all about becoming and Assistant Instructor followed by six days covering all aspects of what it takes to become an Instructor. Following the 10-day course there will be a 2-day Instructor Evaluation where an external Instructor Certifier assess you on everything that you have learned in a series of academic and practical evaluations.
Training Includes:
Independently read and complete all sections, including reviews and assessments, from the Instructor Training Course digital learning.
Complete all academic sessions as outlined in the instructor manual for the Instructor Training Course.
Complete the Candidate Water Fitness Evaluation if it has been more than six months since the candidate has been evaluated.

Tread water for 15 minutes without using any aids or flotation of any kind
Swim 700 meters without stopping within 20 minutes using a mask, fins and a snorkel or Swim 375 meters without stopping, and without the use of mask, fins, snorkel or other swim aids.
Swim underwater for 25 meters using a mask and fins.
Perform a full, unconscious-diver-on-the-surface rescue with a total distance of 100 meters within eight (8) minutes. Both parties must use a Total Diving System.
Pass all requirements and evaluations as outlined in the instructor manual for the Instructor Training Course
Log at least 100 open water dives totaling 65 hours or more.
Independent study note - It is key to come to each day of your course fully prepared and ready to learn. The intensive daily schedule is tailor made under the assumption that all independent study is complete. You will not be allocated time during the day to complete your independent study.
Minimum 18 years old.
Have logged at least 75 open water dives totaling 50 hours or more.
Have the following SSI certifications and active status certification or equivalent from a recognized training agency:
Current CPR, First Aid and O2 Provider training completed within the last 2 years (React Right Specialty).
Medical Examination clearance certificate.
Digital training materials.

Digital certification card.

Physical training materials.
The course does not include equipment rental.

Professional application fee (paid directly to SSI) €91.00.

Medical statement.
SSI Open Water Instructor candidates should normally have their own diving equipment. Missing items may be rented from us, for a supplement.
Check other
Go Pro
Courses: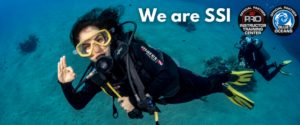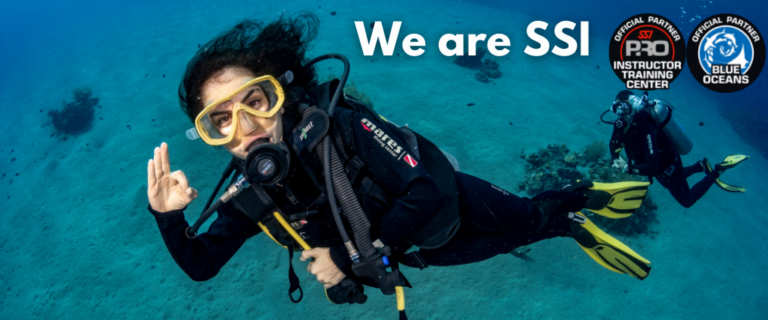 Crossover to SSI at our SSI Instructor Training Center. 4-days SSI Dive Professional Crossover program provides you with the knowledge and skills required to teach SSI training programs.