Professional Dive Guide – SSI Divemaster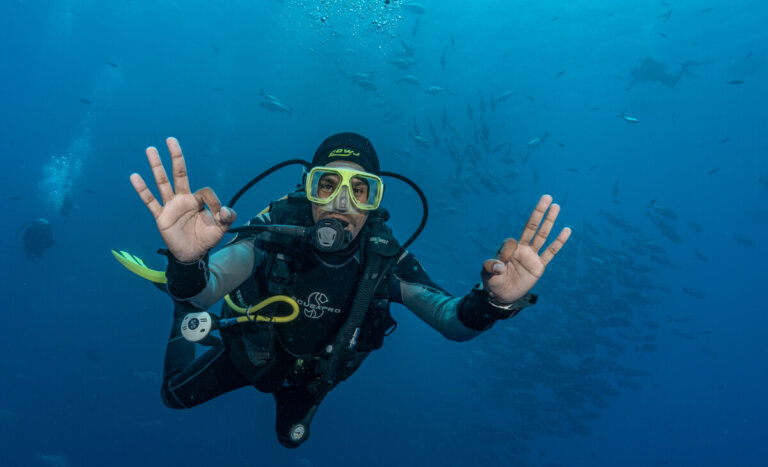 The SSI Professional Dive Guide course (Divemaster) gives you the knowledge and training necessary to work supervising and guiding certified divers on recreational scuba dives as an SSI Professional affiliated with an SSI Training center anywhere in the world. 
The training process is broken down into four main categories 
The SSI digital learning platform: Designed to provide you with the knowledge foundation and SSI philosophies required for the dive guide program in an easy to understand, logical sequence.
Academic Sessions: Through lectures, instructor-led workshops, and other interactive activities you apply the knowledge gained from the digital learning in a practical, real world environment. This is where you learn what it takes to become an SSI Dive Guide. 
Practical Applications: This is where you use all that you have learned and hone those skills with the help of our training team. You will evaluate sites, conduct real pre dive briefings and lead certified divers in a variety of different diving environments. 
Work experience: Two weeks of the course is dedicated to being out on the boat working with our team of SSI Professionals putting your new found skills to work. You will be getting hands on, real life experience of what it takes to work in the diving industry as an SSI Professional Dive Guide. We believe that this experience is the most valuable part of building the foundations of a great diving professional as it pushes you to think on your feet, use your knowledge and skills and allows you to develop your own style through experience.
Proof of 40 logged dives total 25 hours or more.

Current diving medical, signed by a physician within the last 12 months.
Have the following SSI qualifications or equivalent from a recognized training agency
Have the following SSI Qualifications or equivalent from a recognized training agency, or proof of experience by showing at least 5 logged dives in each of the following areas:
Deep Diving 

Night & Limited Visibility
The course does not include equipment rental.

Physical training materials €34.00.

Professional application fee (paid directly to SSI) €91.00.

Medical statement.
SSI Dive Guide candidates should normally have their own diving equipment. Missing items may be rented from us, for a supplement.
Check other
Go Pro
Courses: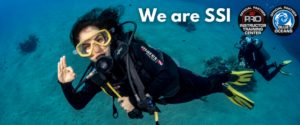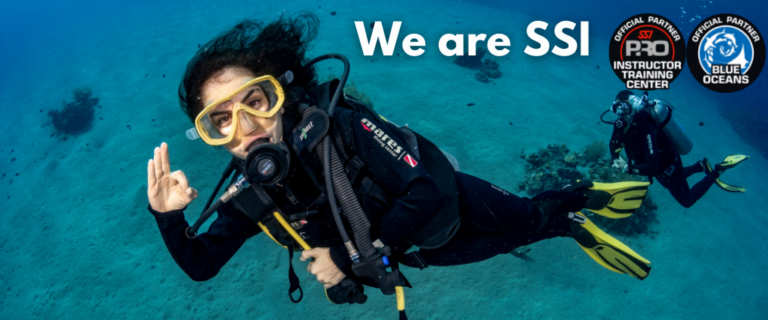 Crossover to SSI at our SSI Instructor Training Center. 4-days SSI Dive Professional Crossover program provides you with the knowledge and skills required to teach SSI training programs.