PADI Digital Underwater Photography Specialty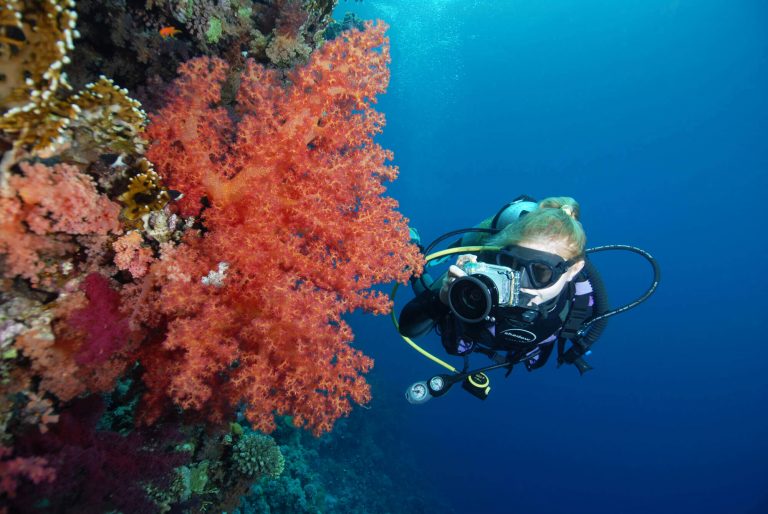 Duration: 1 day / 2 dives
Certification Fees: € 35.00
PADI Material Fees: € 35.00
Lunch on Board Fees: € 8.00
PADI Digital underwater photography specialty enables you to get the most out of your unique underwater pictures. You will learn how to take full advantage of digital technology to capture perfectly the underwater world.
Ever wonder why your underwater photos are always blue or too bright? Maybe the fish you are capturing ends up lost in a busy looking reef shot?
From point and shoot to digital SLR cameras, the PADI UW Photography course  has something for every level of photographer.
You will learn about the cameras and housings available, camera housing care & maintenance, underwater photography techniques and getting the most out of your pictures on a computer.
You will learn:
How to choose the right underwater camera system for you.
The PADI SEA (Shoot, Examine, Adjust) method for getting great shots quickly.
Principles for good composition of underwater images.
Practical techniques to take great photos with your digital camera.
Buoyancy techniques that keep you, your camera and the reefs protected.
It doesn't stop when you are out of the water. Make the most of digital technology by learning how to download and store your images to keep them safe Add a few finishing touches to them ready to show everyone at home your new found skills.
This Specialty is also open to snorkellers and skin divers.
Referrals
If you have already completed parts of your course in another location you can get your final training and certification here. Please contact us for rates.
Private camera is required.
Check other
PADI Specialties
Courses: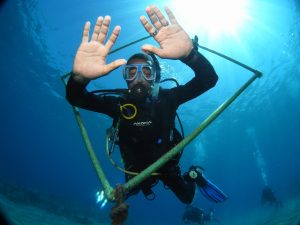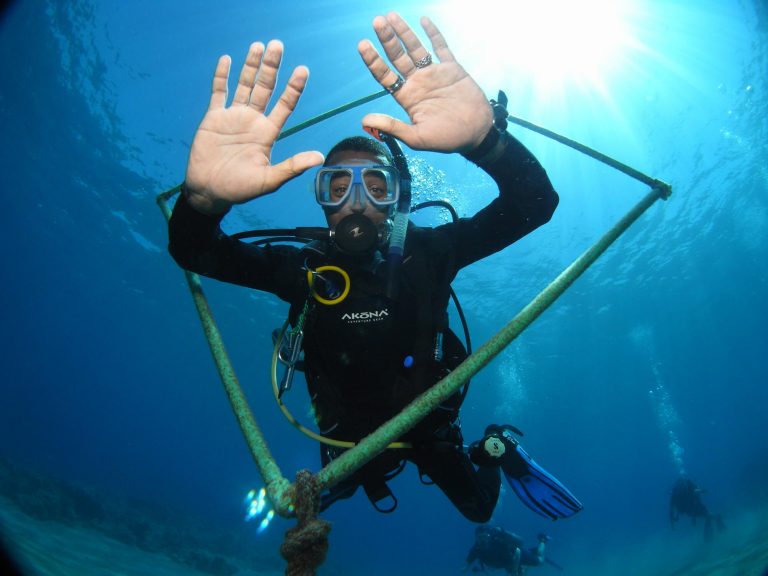 Max. Depth: Dependent on student certification level
Ever wondered how your guide is able to hover motionless over the reef? In the Peak Performance Buoyancy Specialty course, you will learn to how to weight yourself precisely for optimum control, poise and balance.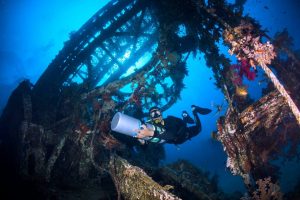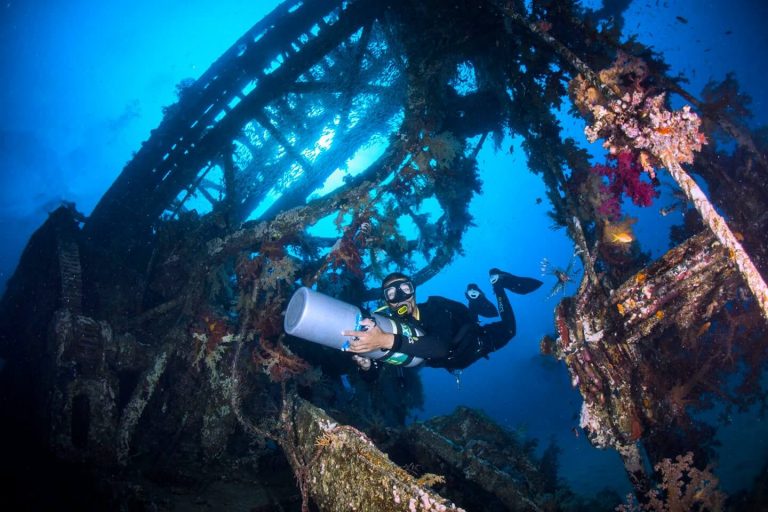 Max. Depth: 18-30m, depending on diver training/experience.
The PADI Sidemount Diver Specialty Course teaches you how to configure and use one or two cylinders mounted at your sides instead of on your back. Experience a different way to streamline in the water, reduce lower back strain and take advantage of the increased gas supply for longer dives.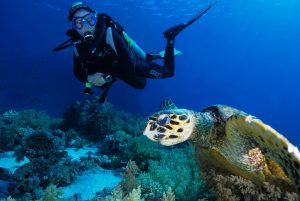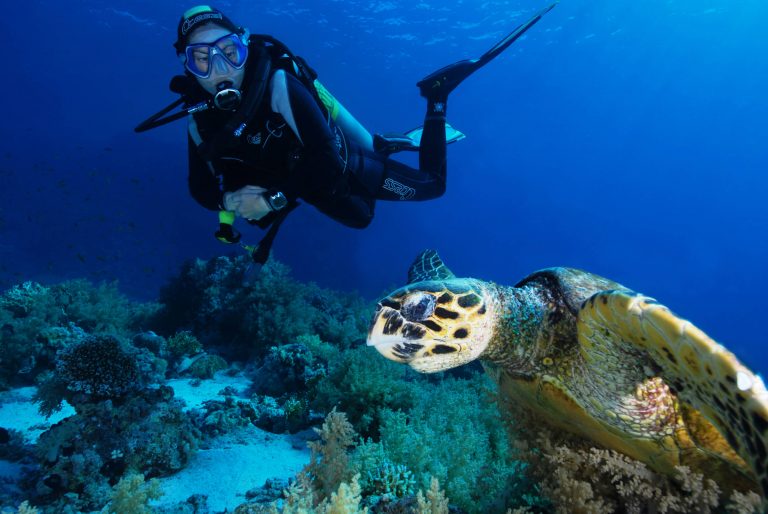 Max. Depth: 12m-30m depending on student certification level
Discover new things even on the most familiar dive sites! The Underwater Naturalist Specialty will give you a new perspective on diving and increase your appreciation of the underwater environment.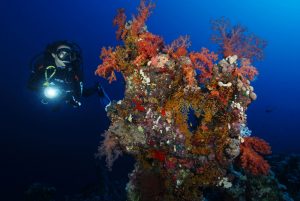 Duration: 3 evenings / 3 dives
See the reef in a different light. As an introduction to underwater nightlife, the Night Diver Specialty course covers techniques for communication and navigation in limited visibility.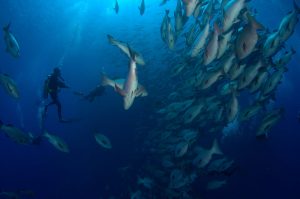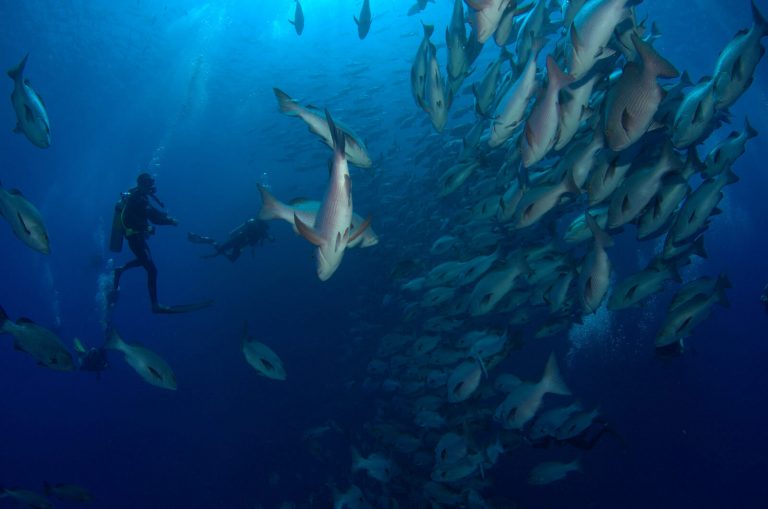 Duration: 2 days / 4 dives
Learn how to plan and run deep dives safely. This course covers special equipment considerations, avoiding nitrogen narcosis, preventing decompression sickness and handling potential problems correctly.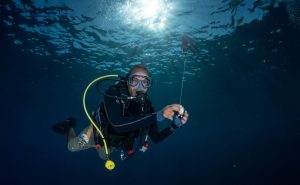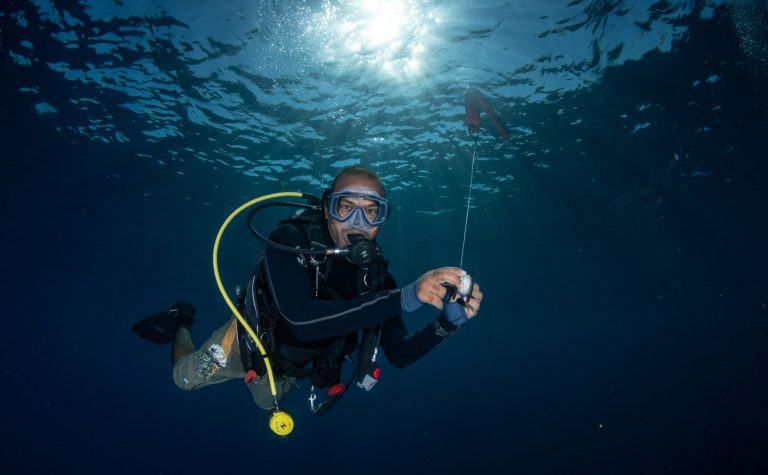 Max. Depth: 12-30m depending on student certification level
Feel like you are flying and get the most out of our dive sites by  learning the techniques and skills required to become a PADI Drift Diving Specialty Diver.