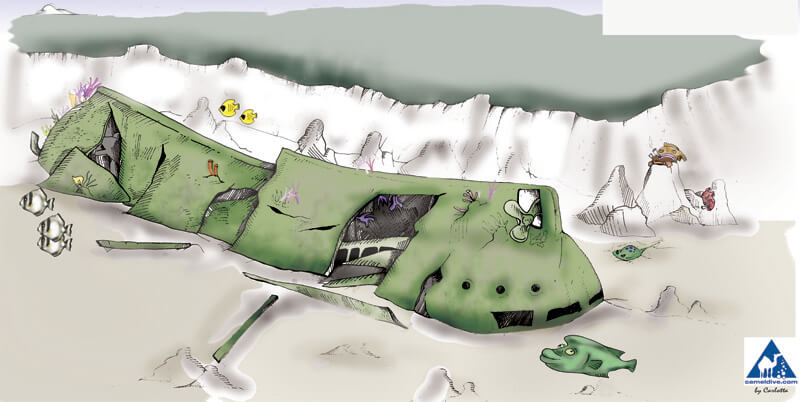 Dunraven is a popular wreck in the Red Sea.
She was carrying spices, cotton and timber from India when she hit the reef in 1876, caught fire and sank.
The wreck lies upside down at 30m and resembles a large cave. Inside divers can find schools of Yellow Goat Fish, and Giant Morays. The hull is encrusted with corals and full of marine life, such as Nudibranchs, Pipe Fish and the very rare Ghost Pipe Fish.