Shore diving is perfect if you are limited on time, a keen photographer or wanting to do a few dives to gain more experience and confidence before you head out on our daily boat trips.
We offer a beautiful shore dive on our House Reef which is only a few minutes' walk from the diving center here in Naama Bay and is where we also conduct our night dives.
The easy walk in entry to the shallow sandy bay that gradually gains depth the further out you swim, allows you easy access to the sea. A large buoy marked confined swimming area ensures safety when donning equipment, descending and surfacing at the beginning and end of your dive and is perfect for training activities.
The guided dive is completed where you enter and exit the water in the large buoy marked confined swimming area. This ensures diver safety when descending and ascending from the dive. After a short surface swim to where you can descend comfortably you can begin.
As you start your dive, keep an eye out for flatfish, groups of baby goatfish, mullet all feeding in the sand. The first shallow coral reef pinnacles start at a depth of around 5 meters where hard and soft corals, host anemones, clownfish, moray eels, anthias, parrotfish and butterfly fish.
At a depth of 12-18m,the sea grass stretches out deeper into the bay and leads to some stunning pinnacles festooned with large table corals home to acid yellow citron gobies and sky blue Chromis fish.
Shore dive is perfect for a relaxed start to your holiday and is a stunning introduction to what  the Red Sea has to offer.
If you are Nitrox certified you are welcome to use 12ltr Nitrox cylinders at no extra cost.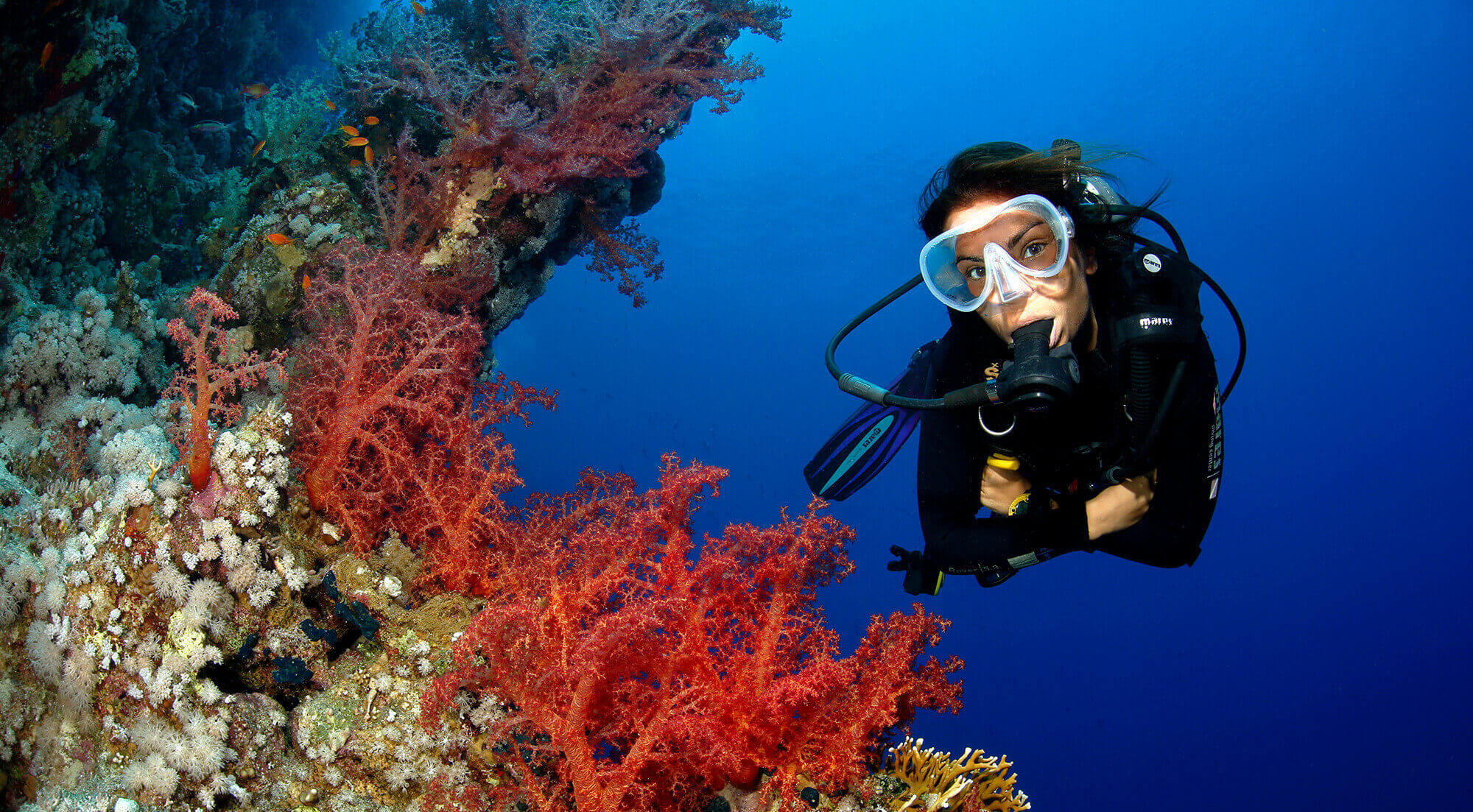 Seven nights in a double/twin room at Camel Hotel plus five days guided diving.