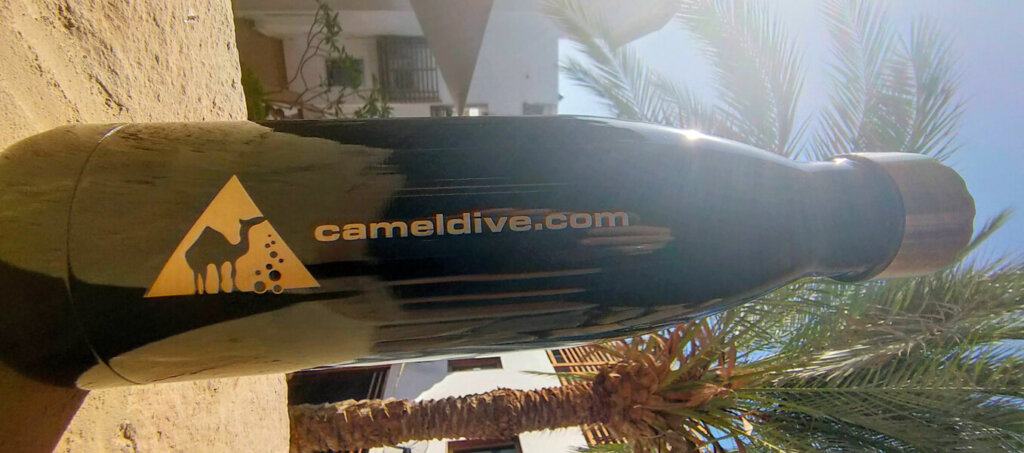 We are thrilled to announce that starting today, 4 July 2023, we are eliminating plastic bottles from our dive center operations.
Plastic waste poses a severe threat to our ecosystems, with plastic bottles playing a significant role in this crisis. These bottles take hundreds of years to decompose, releasing harmful chemicals into the environment throughout that time. Unfortunately, too many of them end up in our oceans, breaking down into microplastics that harm marine life and disrupt the delicate balance of underwater ecosystems.
We are thrilled to announce a major step towards protecting our beautiful oceans and marine life. Camel Dive Club & Hotel is taking action by eliminating plastic bottles from our dive center operations!
However, we must acknowledge that individual actions alone are not enough to make a substantial impact. We need collective efforts to reduce plastic waste. We actively engage divers by raising awareness about the environmental impact of single-use plastic bottles and offering sustainable alternatives. By embracing reusable insulated water bottles, divers not only help reduce plastic waste but also enjoy practical benefits, such as keeping their drinks cold or hot during the boat trip. 
As a Green Fins and SSI Blue Oceans diving center, sustainability and reef protection are fundamental to our operations. That's why we strongly encourage our guests to choose sunblock that contains only mineral UV-blocking ingredients like zinc oxide and titanium dioxide. It is crucial to be mindful of the products we use while diving because chemicals in regular sunblock can cause serious and irreversible bleaching and damage to corals. By opting for reef-safe sunblock, we actively participate in preserving the health and beauty of our coral reefs.
Furthermore, we kindly request divers and snorkelers to support our efforts in reducing single-use plastic on our boats. As part of our sustainability commitment, we encourage you to bring a reusable water bottle with you. This simple action helps minimize the waste generated from single-use plastic bottles. On our boats, you will find water dispensers conveniently available for refilling your bottle. It's important to note that unlimited water, soft drinks, tea, and coffee are included in the lunch and drinks price, ensuring you stay hydrated throughout your diving experience.
Together, by choosing reef-safe sunblock and bringing a reusable water bottle, we can make a positive impact on the health of our reefs and reduce plastic waste. We greatly appreciate your support and cooperation in adopting these eco-friendly practices. Let's work hand in hand to safeguard our marine ecosystems and enjoy sustainable diving adventures that leave a lasting positive legacy.