Diving from the boat in the Red Sea is an artform that many other diving destinations in the world have taken inspiration from. Our boats are designed by divers for divers and provide everything you need for the ultimate diving trip.
A designated dive deck with custom built tank racks and spacious equipment storage allows for easy equipment set up, donning, buddy checks, breakdown and storage all in the comfort of the shade. Hanging rails for wetsuits give you the luxury of drying your suit out between dives. A spacious dive platform gives easy access to the sea with ladders built specifically for fins means no messing about trying to get your fins off before you climb back onboard. Containers for storing cameras are also provided.
A spacious upper deck makes for a great place to relax between dives. With lots of comfortable seating and shade, you can enjoy your lunch and pre dive briefings with a direct view of the sea. It is also a great lookout point for passing dolphins.
Marine toilets are located on the dive deck, equipped with fresh water showers for rinsing off the salt water after a dive or swim.
Tea and coffee making facilities, drinking water and soft drinks are also available on the dive deck. The salon is perfect on windy days and for storing your bag. We also serve a full buffet lunch here which you are welcome to enjoy anywhere onboard.

Safety First
All of our boats are equipped with 100% Oxygen, First Aid kit, Emergency Assistance Plans, Floatation rings, life jackets and marine radios. Our guides also carry mobile phones for direct contact with the diving center and emergency services. Nitrox Analyzers are brought on board everyday as well as log sheets for dives to keep a record of our daily activities. We also provide a full spare set of diving equipment on board.
We have perfected boat diving here at Camel by hand picking the most experienced captains and their crews and creating a diving environment that caters for the needs of everyone on board.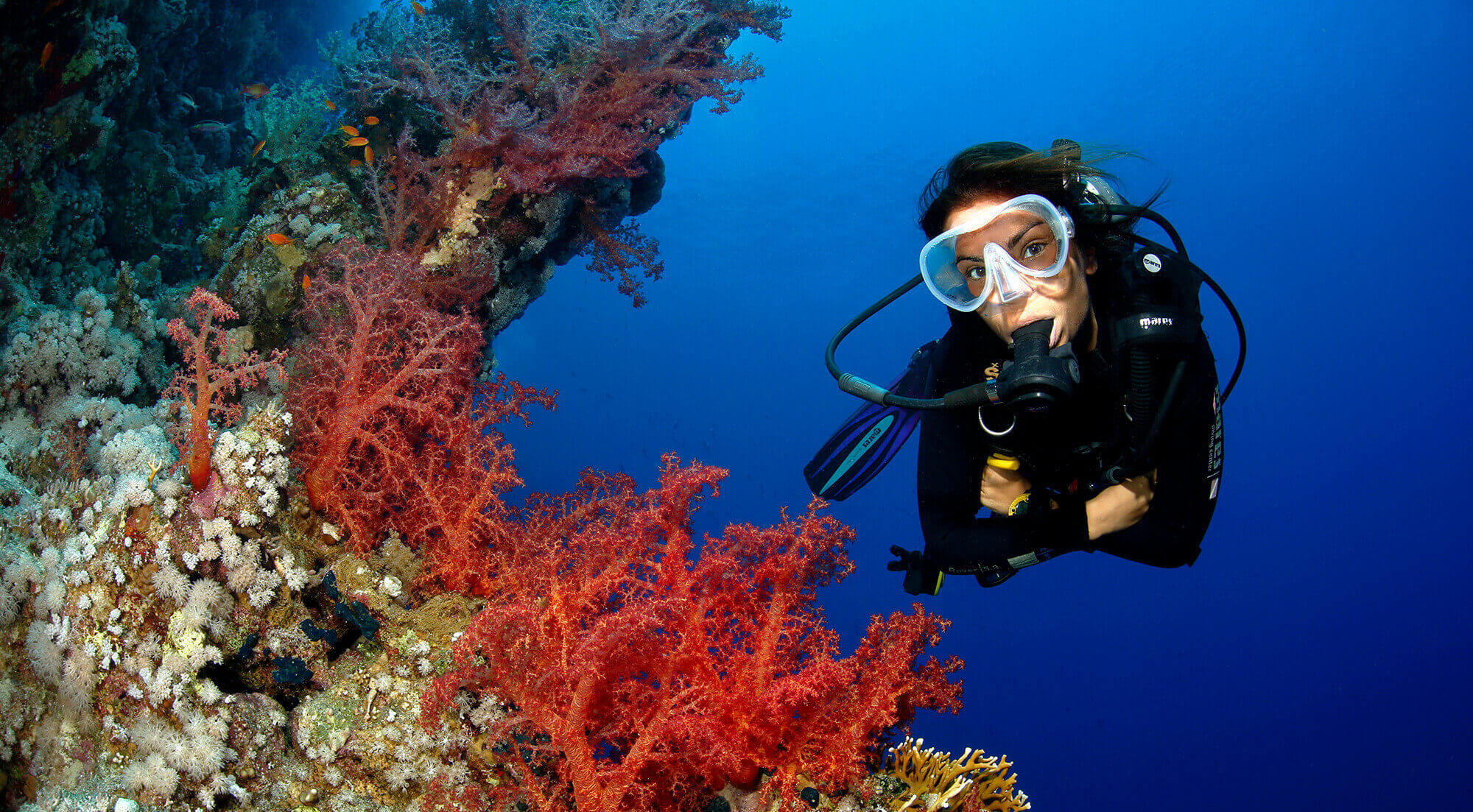 Seven nights in a double/twin room at Camel Hotel plus five days guided diving.