PADI IDC – Instructor Development Course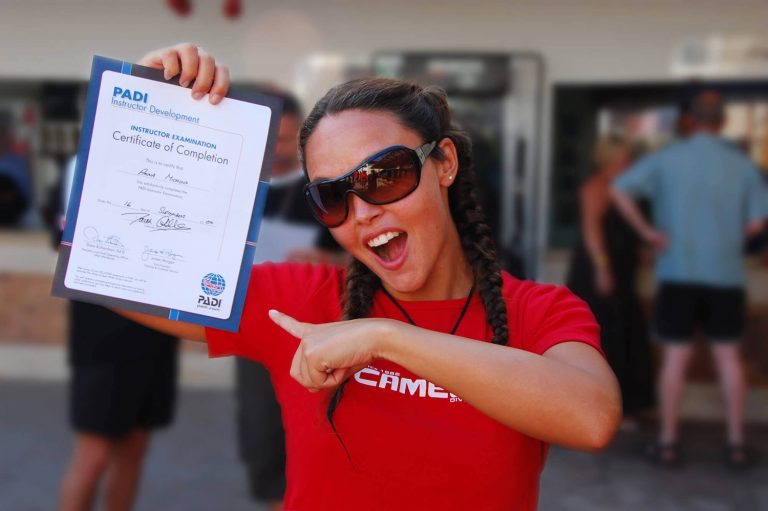 Duration: 10 days (+ 2 days IE)
Certification Fees: IE and Instructor Application fees are payable directly to PADI, and are not included.
PADI Material Fees: Price does not include candidate materials
We ensure that the PADI Instructor Development Course (IDC) at Camel Dive Club in Sharm El Sheikh, Egypt gives you more than just an instructor certification. We focus on helping you to develop the knowledge, skills and confidence you will use daily in your career as an instructor.
Learning to teach diving is a bit like learning to drive a car. Passing your driving test does not necessarily mean that you have the skills, experience and confidence to be a good driver. It's the same with diving. Our IDC is more than just a way to get your instructor certification!
Why do your IDC with Camel?
We offer every IDC in English, with the possibility of taking it in German. By taking your IDC with us, you will:
benefit directly from the real-world diving industry experience of our PADI Course Director. Our PADI Course Director, Bianca Greiner, has over nine years' work experience as an Instructor, in Thailand and the Red Sea. Her background means that Bianca has experienced many of the situations you can expect to meet as an instructor. She shows you how to apply what you learn and handle successfully the challenges instructors face every day.
become highly employable, worldwide. Dive centres seek instructors who know how to balance the needs of guests, colleagues and management, and who can deliver high-quality courses, sell and promote diving. Bianca will help you to develop and apply the skills that make you attractive to employers and help you find work.
increase your work opportunities. Approximately 50% of our IDC candidates work with us afterwards. While we do not guarantee you a job, we seek staff who display a positive attitude during the IDC. Our working language is English; speaking German, Italian or Russian gives you an extra advantage.
gain teaching experience, by shadowing one of our staff teaching a PADI course. You see for yourself the practicalities of running a course, and make a smooth transition to teaching students of your own.
benefit from Camel staff instructors to assist, advise and support you, on many of our IDCs. They are ready to share with you their experiences of working in diving, living in Sharm, and the challenges and rewards of being an instructor.
enjoy the same high level of professionalism, high-quality facilities and friendly atmosphere that we offer to everyone diving with us. There is a maximum of six candidates per IDC group, allowing each to receive individual attention.
Our facilities
We run the IDC at Camel Dive Club in Naama Bay. Our award-winning facilities include four-star Camel Hotel, air-conditioned training rooms, and a specially designed diver training pool. After the day's IDC training is completed, you can relax at Camel Bar, the terrace chill out zone, or one of our restaurants.
Our IDC schedule
Day 1
Five Topics Review (optional, free of charge if you are enrolled on our IDC).
A review of the five theory topics that you covered in your PADI Divemaster course. It includes presentations on each topic, and a chance to ask questions.
Days 2 to 7
PADI Assistant Instructor (AI) Course.
You will be introduced to the 'PADI System', and learn how to conduct knowledge development presentations, confined water and open water sessions. Each section includes presentations by you and your Course Director/Staff Instructors, and workshop discussions.
Days 8 to 11
Continuation to PADI Open Water Scuba Instructor (OWSI) Course.
You will apply what you learned in the AI, to all PADI courses via a mix of knowledge development, confined water and open water sessions. For every programme and course that an instructor can conduct, you will learn how to conduct and promote them, and the standards that apply. You will also discuss general standards, risk management and business principles.
Days 12 to 13
Emergency First Response and Care for Children (EFR) Instructor Course.
You are not required to be an EFR Instructor before starting your IDC, but you must become one before applying for your PADI Instructor certification. Our EFR Instructor course is scheduled conveniently to allow you to meet this requirement as soon as you pass the Instructor Examinations.
Days 14 to 15
PADI Instructor Examinations (IE)
After completing the IDC, you must pass the PADI Instructor Examinations (IE) to qualify as an Instructor. By the time you reach the IE, you will have covered in your IDC all you need to know to pass with confidence. The IE is assessed by visiting PADI Instructor examiners. It takes place in Naama Bay, over two days.
After the IE
Optional PADI Specialty Instructor courses
A typical day of the IDC
A day of the IDC typically runs from 08:00 to 18:00, with a break for lunch. The day usually ends with a relaxing drink and sheesha in the chill-out zone by the diving centre.
During some evenings you will need to prepare material for the following day, for example knowledge development presentations.
To make sure you go to the IE totally confident, Bianca can provide individual review and advice sessions if needed.
Preparing for the IDC
By preparing thoroughly in advance, you will benefit most from your IDC, and avoid feeling overloaded. Before starting the IDC, we recommend that you:
Purchase all required materials. Contact us about our IDC Candidate Materials package.
Familiarise yourself with the PADI Instructor Manual and the Guide to Teaching.
Revise the five theory topics (Physics, Physiology, Equipment, Dive Skills and the Environment, Recreational Dive Planner), using the Encyclopedia of Recreational Diving and Diving Knowledge Workbook, or enroll online for Dive Theory eLearning. If it has been a while since you took your Divemaster theory exams, we offer a review of the five topics free of charge. This takes place with your Course Director, prior to the start of the IDC. It does not replace a thorough preparation but gives you a chance to clear additional questions. Please contact us for details.
Make sure you have the latest version of the PADI Instructor Manual or update yours with the latest Training Bulletins. (You will receive these when you buy your PADI Instructor Manual, or you may download them from www.padimembers.com).
Review the twenty-four skills you practiced during your PADI Divemaster course
Practice the 'Unconscious Diver at the Surface' exercise from your PADI Rescue Diver course.
If you need extra assistance in preparing for the IDC, we offer on request an optional Preparation Course. Please contact us for details.
To join an IDC, you must have:
a PADI Divemaster or Assistant Instructor qualification with current membership of PADI, or an equivalent leadership level certification with another training organization.
Proof of 60 logged dives.
Medical clearance of fitness to dive, signed by a doctor within the past 12 months.
Proof of first aid/cardio-pulmonary resuscitation training within the last 24 months.
at least six months since open water (or equivalent) certification.
To join an IE, in addition to the above you must have proof of a minimum of 100 logged dives, and have successfully completed the IDC. To receive your Instructor Teaching status you will need to be certified as PADI EFR Instructor.
Price does not include equipment rental.
Check other
Go Pro
Courses: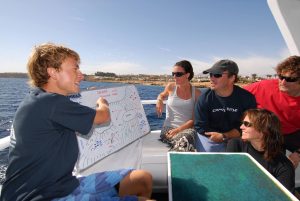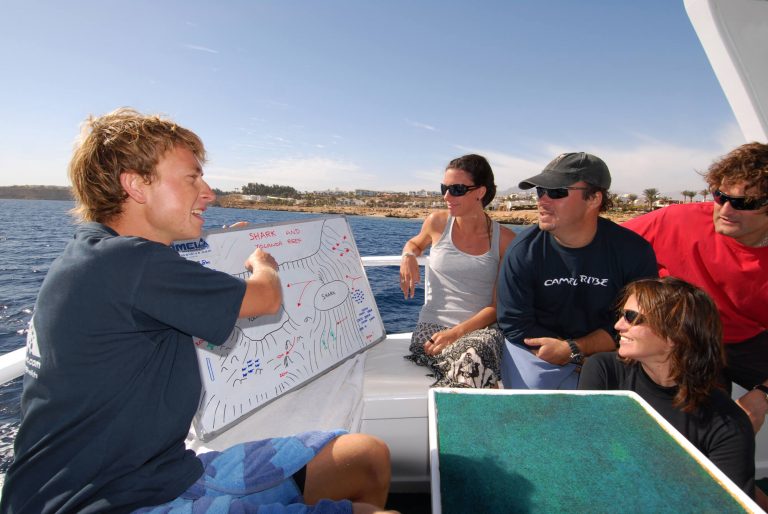 Duration: The programme is subject to application and availability.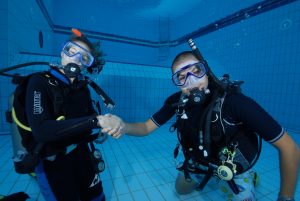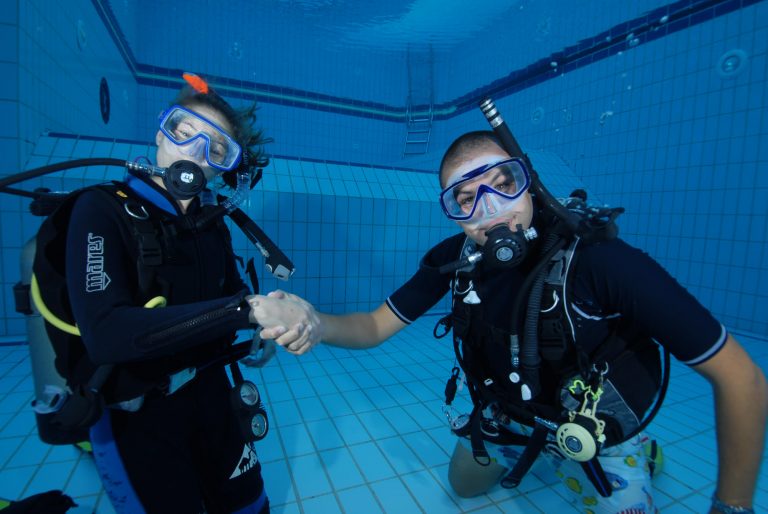 A PADI Master Scuba Diver Trainer (MSDT) is a PADI Instructor who has at least five Specialty Instructor ratings, and who has issued at least 25 diving certifications.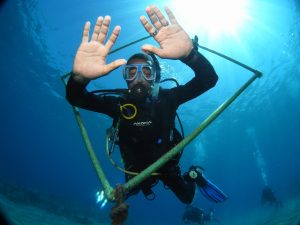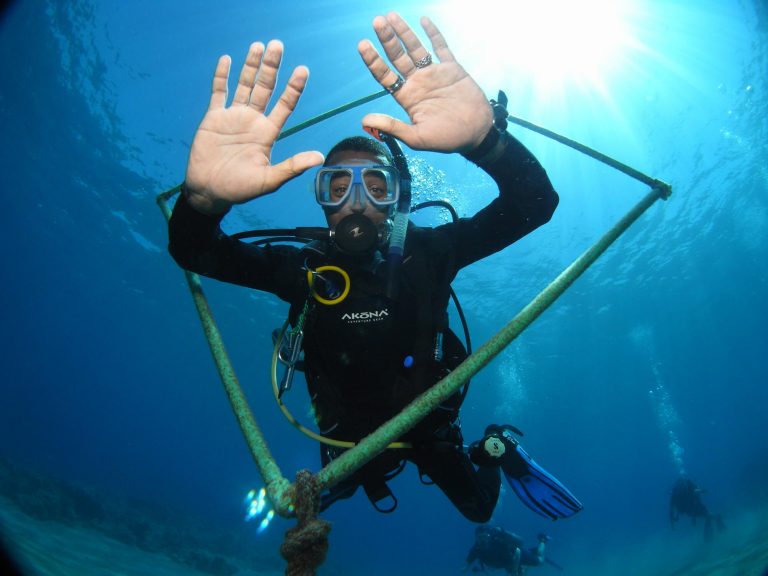 Specialty Instructor ratings are a useful addition to your instructor's toolkit. PADI Specialty Instructor ratings help you find work more easily, and directly meet the needs of your divers, while teaching them a valuable skill.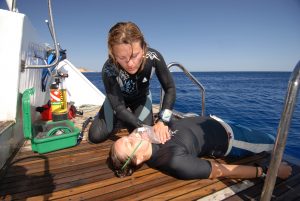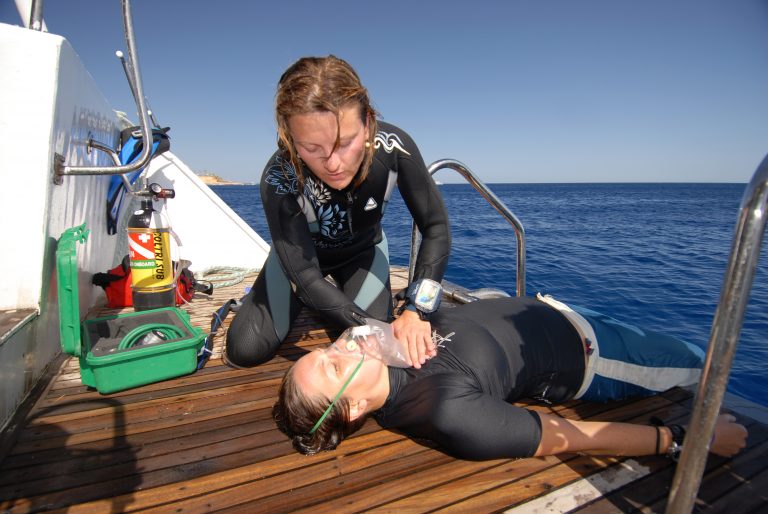 As an EFR Instructor, you will teach first aid/cardio-pulmonary resuscitation (CPR) qualification to PADI Rescue Diver and other students. You must become a PADI Emergency First Response (EFR) Instructor before applying for your PADI Open Water Scuba Instructor certification. Our EFR Instructor course is scheduled conveniently before the IDC, to allow you to meet this requirement as soon as you pass the IE.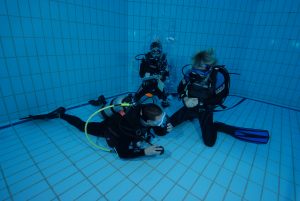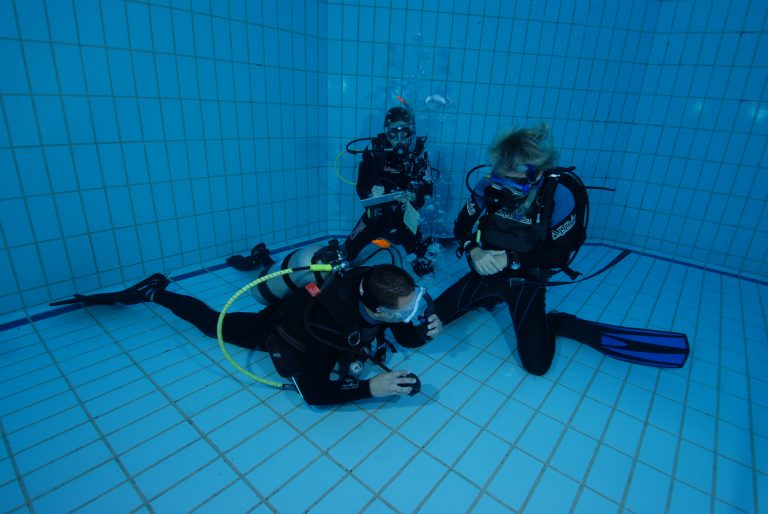 A PADI IDC Staff Instructor is a senior dive professional. Staff Instructors organise and conduct IDCs, teach the PADI Assistant Instructor course through a five star PADI dive centre, and assist a Course Director with instructor-level training. Becoming a PADI IDC Staff Instructor is a prerequisite for becoming a PADI Master Instructor.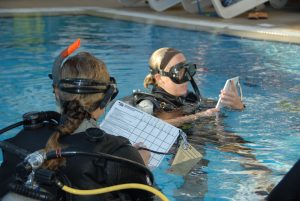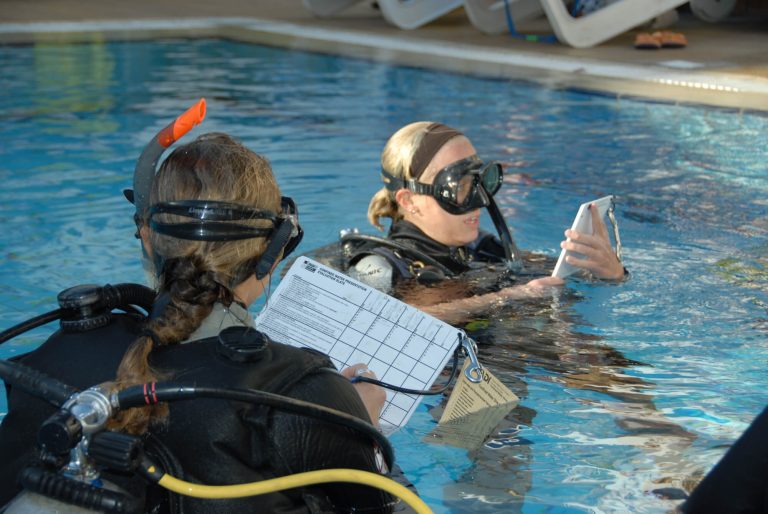 Duration: 6 days (4 days if eLearning completed)
You can become an AI by attending the few days of the IDC. As an AI, you can teach Specialties including Peak Performance Buoyancy Specialty (under indirect supervision), and Project AWARE Specialty.